Lesotho, 7P8AO, 2009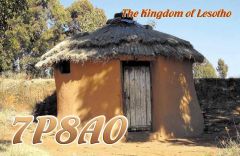 7P8 Lesotho DXpedition, 2009
7P8 Lesotho DXpedition
29 July 2009 - 13 August 2009
I was active from the Kingdom of Lesotho, as the member of an international team during the above mentioned period. The operation was organized by African DX Safaris. Team leader: Frosty (K5LBU as 7P8CF). Team members: Laurent (W0MM as 7P8MM), John (9M6XRO as 7P8OK), Ben (DJ0YI as 7P8YI), and Pista (HA5AO as 7P8AO).
Two stations were QRV 160 through 10 meters, around the clock for 14 days. The stations were set up in Roma the Trading Post Lodge, near Maseru. We went QRT on 12 August at 12:00 UTC. There are more than 27 000 QSOs in our logs. 7P8AO log is on-line for search. Thank you for the contacts and see you in the bands.
Arrivals & start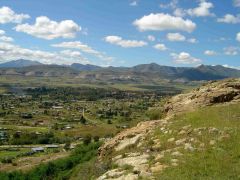 We have all arrived safe to Lesotho. John, 7P8OK (9M6XRO) had already been here on Monday afternoon and he helped to set up the station and antennas. He started the operation on Tuesday afternoon.
The 7P8 Lesotho 2009 Team QRT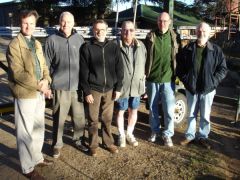 Today, 12 08 2009 at 12:00 UTC the 7P8 Lesotho 2009 DXPedition team went QRT. The final logs are uploaded for search. We made 27 087 QSOs during this 14 days of operation. Thank you for the contacts.
Closing the donation campaign
Today I have closed the donation campaign for the children in Lesotho. 2,573 USD were donated by amateur radio operators, radio clubs, distributors and other individuals from many different countries. I will take the opportunity to hand over this amount on their behalf to the committee of the Leratong Community Centre, in Rome, Lesotho, during my recent visit. The copy of the document of receipt this amount will be published, here, in my website. The list of donors still remain available on-line. I should like to say many thanks for all those ones, who kindly sent their contribution and gave a hand in this way to the orphan and vulnerable children living in very hard circumstances in Lesotho.
My complete log now is uploaded to the LotW and eQSL system.
See you in the bands again between 8 - 22 March from Lesotho.
73, Pista, HA5AO (7P8AO)